Enpass as alternative Lastpass stopped to work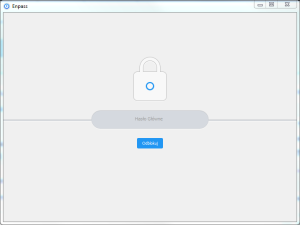 Just moved from Lastpass into Enpass – imported passwords and it worked.
After first restart received login screen, provided master password and … trouble!
Just after one day it was not available, was not able to access webpage with strong password. Trying to search uncle G but nothing found.
Tried to search where passwords are stored, running as admin – nothing helped.
Searched also regedit but there was nothing that helped.
It's taken some time but found the reason – it was trying to access enpass database that was located in network drive – my Home directory is located in remote drive – there were some timeouts and enpass asked again for password -> neverending loop.
I've moved in enpass configuration the path where it should store password file to local drive and … it started to work again!!!